Graduate students John Wolf and Heiner Giese, friends since high school, witnessed the events of Oct. 18, 1967, as neutral observers armed with two cameras. Wolf, a freelance photographer, gave Giese one of his cameras, and the two shot 144 frames, capturing scenes inside and outside the Commerce Building.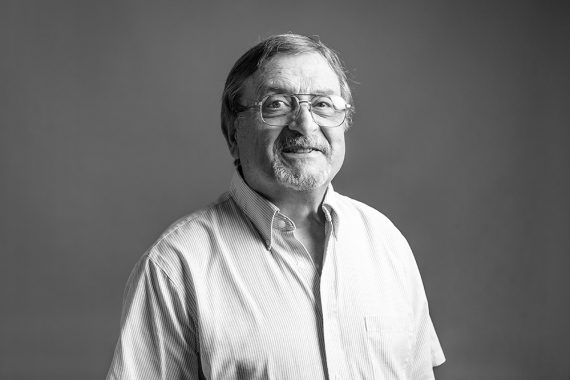 Photographer

John Wolf

John Wolf earned a master's degree in the history of science from UW–Madison in 1971. He worked as a science writer and communications specialist for UW–Madison for 35 years, retiring as a campus editor in 2006. He resides in Madison.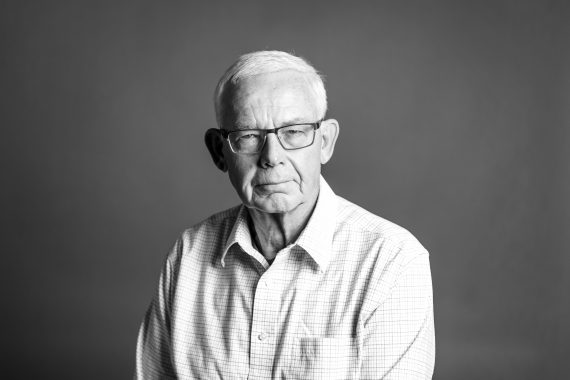 Photographer

Heiner Giese

Heiner Giese earned a law degree from UW–Madison in 1969. He resides in the Milwaukee area, where he continues to practice law.
Click through the slideshow below to view some of these previously unpublished photos and to hear the two discuss their memories of the protest. See more photos taken by John and Heiner in the Timeline.
Slideshow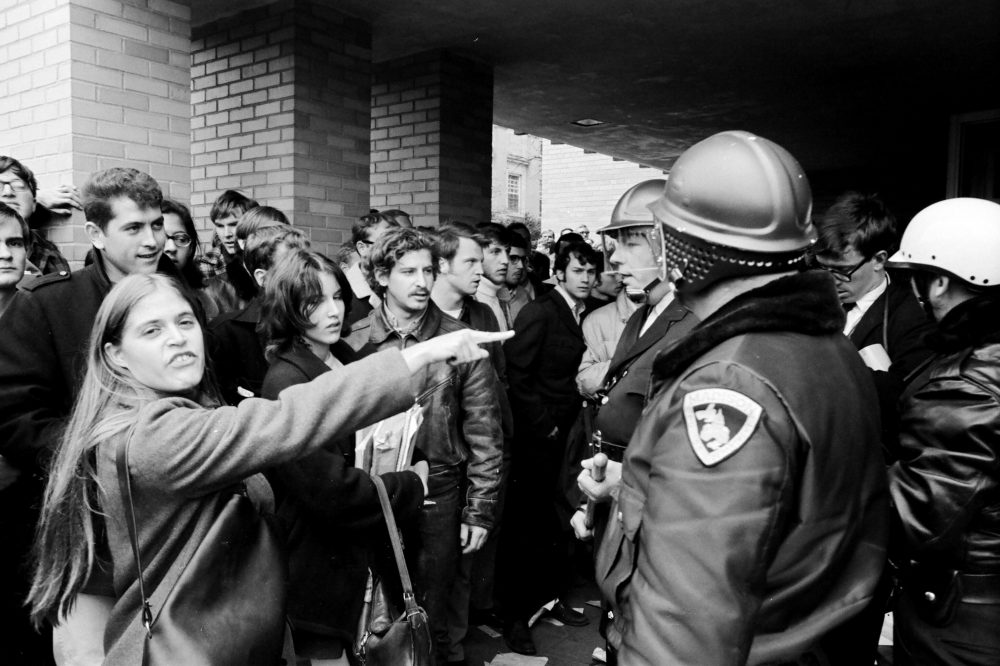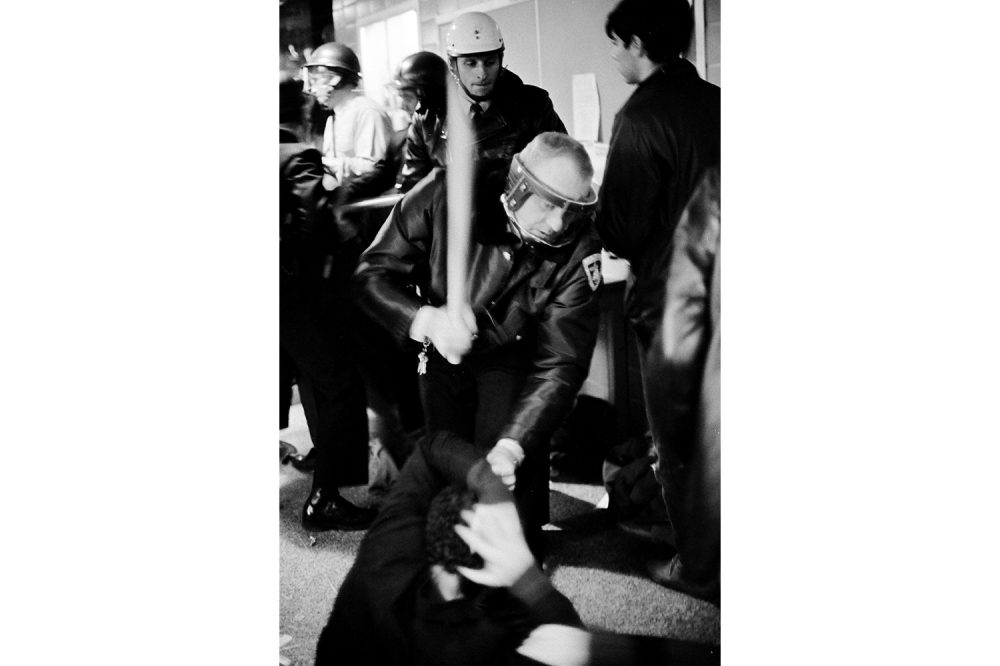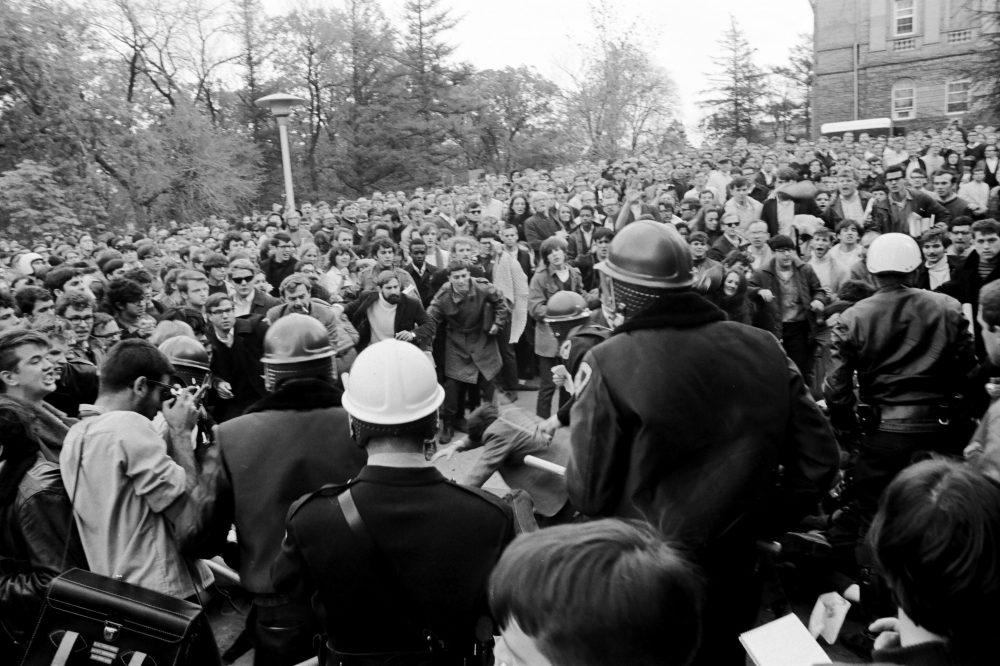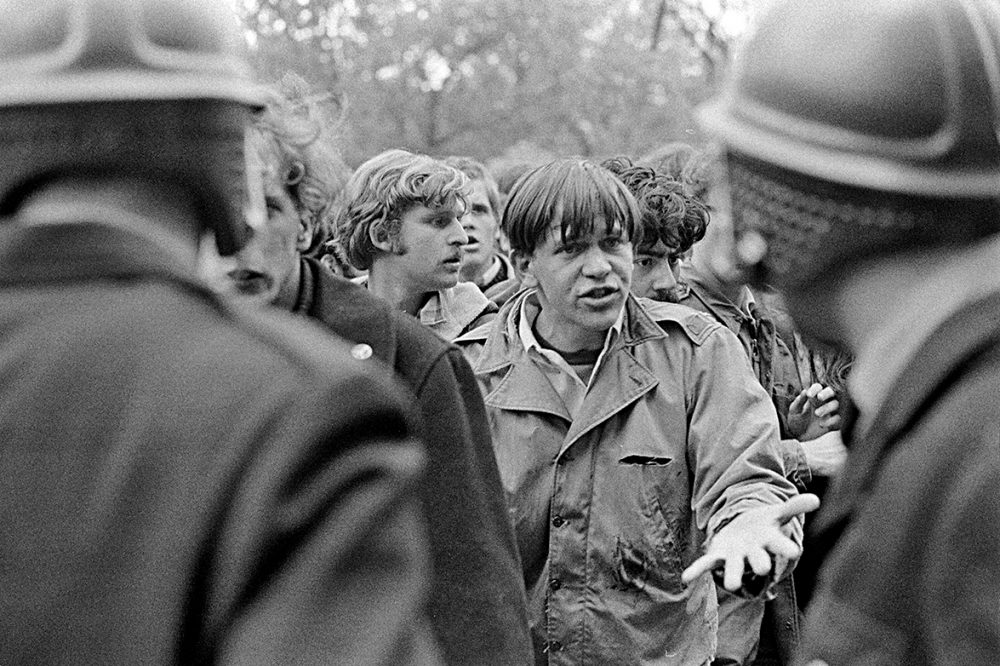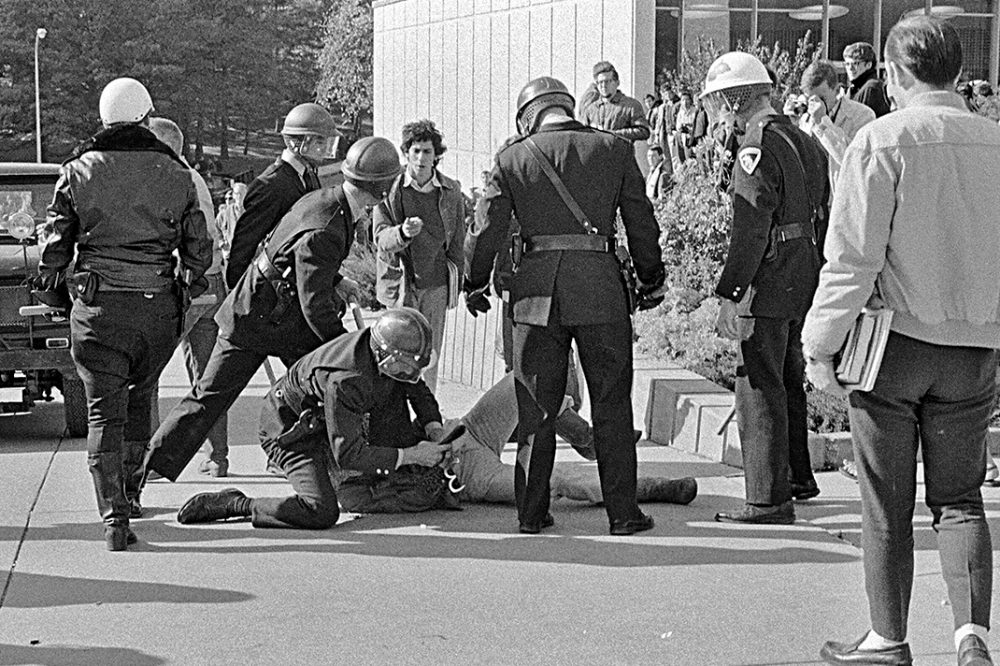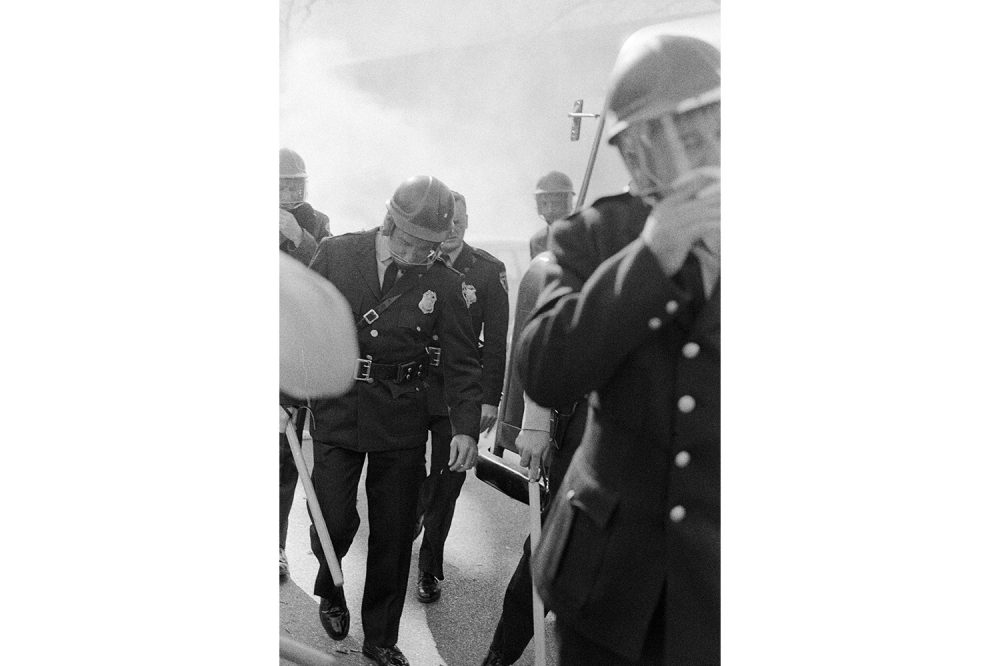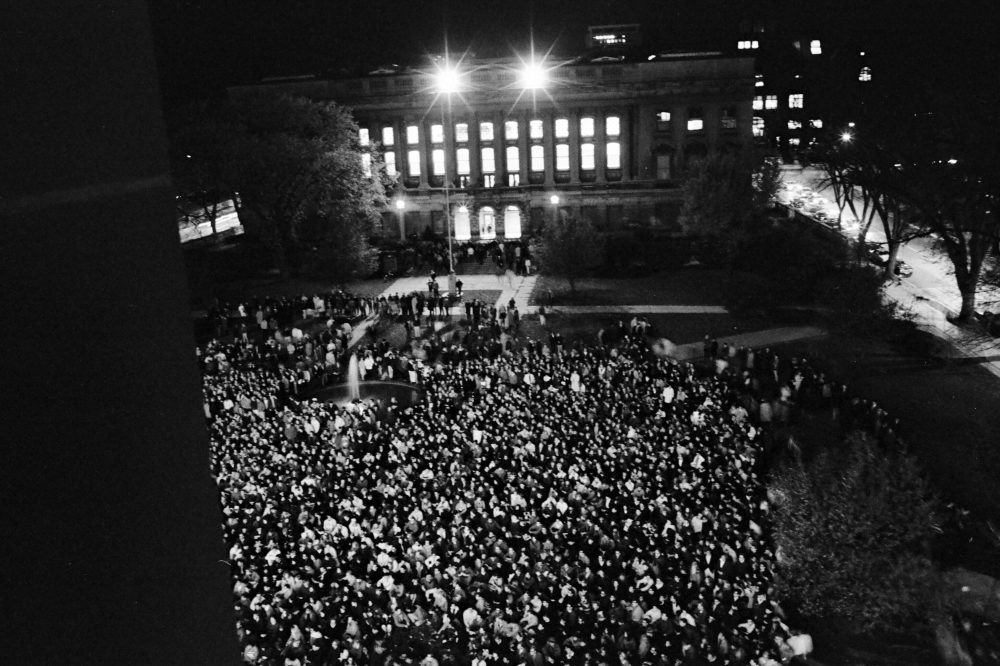 In the summer of 2017 John and Heiner revisited the halls of the Commerce Building and campus, remembering how the day unfolded. Listen to their commentary and see more of their images.